Innovative Exhibits
Our exhibits stretch bodies, minds and imaginations. They inspire creative performances and promote literacy, teamwork, and cultivate friendships.
Interactive Play
With a focus on STEM education, the arts, child health and emerging literacy, Kidzu Children's Museum inspires children and the adults in their lives to learn through purposeful play.
Igniting Imagination
Ideas are hatched and minds spark with inspiration. At Kidzu, an array of sensory experiences awaits for you and your little ones!
Programs designed to INSPIRE
Check out our Blog for News and Updates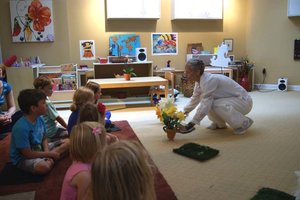 Join us for a special performance by the Alban Elved Dance Company (Wilmington, NC) of "The Suitcase Garden" on January 22nd from 3-4PM, Free with Museum Admission. The Suitcase Garden is a magical and insightful piece for all ages. The concept of a treasured life is show in thoughtful storytelling through movement, shadows, and lights….
Read More
What are your big dreams? Kidzu wants to help you achieve your goals and that all starts with a good education! Come to Kidzu and learn about science, technology, engineering, art, mathematics, and design among some of your closest friends! We like to have fun and we also like to learn, so if you want…
Read More
The new space is fantastic! They really used the space well for all the elements. The four-year-old announced it was her favorite museum ever.
Wonderful playtime for the whole family!…The interactive activities are fun, educational, and geared to get your imagination growing!